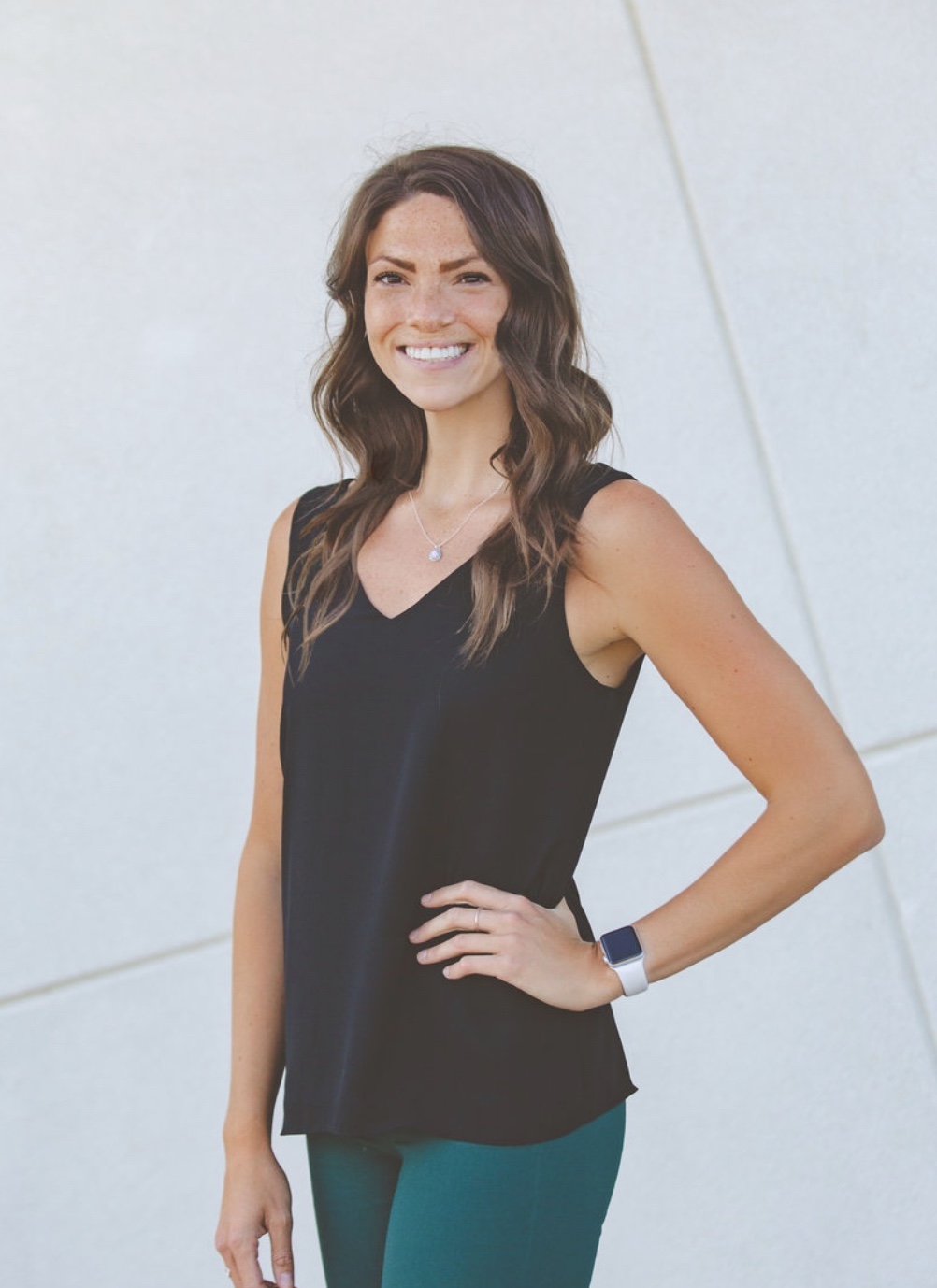 Dr. Shona Ritchie
Chiropractor
Dr. Shona Ritchie was born and raised on the Saskatchewan prairies and relocated to the Penticton in 2020. Although she loves the yellow Canola fields and beautiful big skies, the mountains and lakes were calling her name! She loves to hike, bike and explore the Okanagan Valley with her energetic pup, Jackson, and her partner, Chris.
Dr. Shona has spent the majority of her life involved in sports and fitness, and competed as a long distance runner, and a University level High Jump and Triple Jump athlete. After tearing her ACL in an accident on the track, she worked with a team of professionals during her rehab. She was lucky to be introduced to chiropractic care at this time, and loved that they looked at the whole body, not just her injured knee. This sparked her interest in the profession, which eventually lead her to completing her Chiropractic training at the University of Western States, in Portland, Oregon.
Today, Dr. Shona feels fortunate to have a career where she is able to work closely with her patients, incorporating chiropractic adjustments, soft tissue work, taping, rehab and exercise therapy. She loves to help her patients reach their goals and better perform the activities they love!
Recently, Dr. Shona has completed additional training in:
TPI certifications (Titliest Performance Institute)
Smart Tools and other Instrument Assisted Soft Tissue Mobilization Techniques
Rock Tape and kinesiology taping
Some fun facts about Dr. Shona:
Favourite activities:
Golf, camping, traveling, paddle boarding, kayaking.
Hanging out with my little family: Chris, our dog, Jackson and our cat, Phyllis.
Favourite foods:
Saskatoon Berry Pie! Peanut butter, pizza and beets.
Bucket List Trip:
England! I am half English and a dual citizen, as my Mom is from there. I would love to spend time and explore the amazing historical sites and see where my family is from!