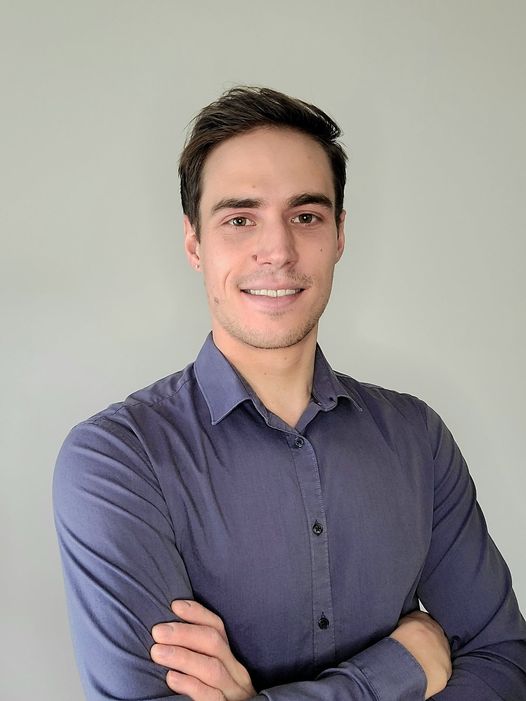 Dr. Dorian Da Ros, D.C.
Chiropractor
Born and raised in Dawson Creek BC, Dr. Dorian Da Ros spent every summer visiting family in the Okanagan and knew he would one day work and live in the area. He graduated from UBCO with a Bachelors of Science in Biochemistry, and obtained his Doctor of Chiropractic Degree from the IFEC school in Paris, France.
Dr. Dorian loves travel, challenge, music, and adventure. He has always been interested in testing the human body in natural ways with things like firewalking, cold exposure, breathwork, marathon running, and in his favourite sport of rock climbing. When he's not in the office, you can find Dr. Dorian exploring the mountains, camping, hiking, kayaking and climbing. He is always open to any recommendations for a good hike!
While in school, Dr. Dorian was the Head Delegate for IFEC in the World Congress of Chiropractic Students. This allowed him to connect with chiropractic students all over the globe and attend a number of health conferences such as the 2016 World Health Assembly in Geneva. He also attended a variety of seminars at which he learned a wide range of techniques in order to best adapt his care to each patient's specific needs.
Dr. Dorian offers a holistic approach which covers a wide range of symptoms throughout the body. He is dedicated to finding the best way to improve each person's physical and mental wellbeing over the long term to ultimately increase their overall quality of life. He believes that with the right approach, better health is accessible to anyone that wants it, and loves to share his knowledge, help people better understand their bodies, and lead a happy and healthy life.